First dates are nerve wracking enough, but when it comes time to decide on the perfect outfit it can be make even the calmest and sanest person go a little haywire. After all, the "you never get a second chance to make a first impression" saying is practically the gospel for first dates.
No matter what you'll be doing, it's crucial you select an outfit that is appropriate, comfortable, and reflects your true personality. For these reasons, it's also important that you have a good idea of what you'll be doing on your date, the time of day it will be taking place, and how much walking or standing you'll be doing during the date.
Once you've established some of the details it's time to start planning. Is a shopping trip in order? Can you work with what you already have in your wardrobe? Take a look at some of these incredible first date outfit suggestions so you're guaranteed to make the best impression possible, no matter what type of date you're going on.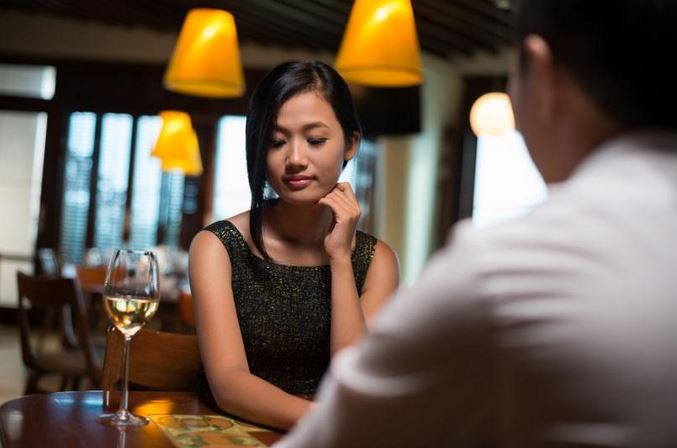 Casual
Casual dates can be incredibly fun, and they're usually the most simple when it comes to choosing the perfect outfit. You could go with the staples and simply wear jeans and T-shirt, but you want to make sure that your go-to clothing is still stylish and attractive.
For the guys. If you're going on a casual first date, jeans and a tee will be perfect, but try to amp your outfit up just a bit. Choose dark-wash jeans from Jimmy Jazz and pair them with a smart T-shirt or a short-sleeved button-up shirt. Combine this with a neutral belt and tennis shoes or loafers for a polished yet casual and confident look.
For the girls. While you could go the safe route and don your favorite pair of jeans, why not change things up a bit? A knee-length skirt paired with a pretty tank and comfy flats will be just as casual as jeans and tee, but you are able to glam things up a bit. Make sure to take a cardigan or a jacket in case your date carries over from day to night.
Sporty
Sporting events and other outdoor activities make for a great first date, so you'll need to be certain that your outfit is in the game. Some may think that this type of date might fall into the casual category, but a sporty first date is a little bit different and you'll need to address it as such.
For the guys. First things first: Don't wear sweatpants. Just because you might think that sweats work for any type of sporty situation doesn't mean your date will feel the same way. Try a pair of shorts that fit perfectly and pair them with a tee, and keep your shoe choice comfortable and well-suited to your activity.
For the girls. Sure, sporty means different things to different people, but for a date that centers on outdoor activities it's best to keep it simple. Comfortable shoes and a comfortable outfit that still makes you feel confident is the way to go. Try a pair of leggings with an oversize tank and your favorite athletic shoes for a look that's stylish and practical.
Dressy
A date for dinner or drinks at a trendy restaurant or club can feel a little daunting at first, but it's also a great opportunity to wear your finery and show your suitor just how classy you are. While this isn't yet an "anything goes" situation, it is a time to strut your stuff in the clothes that make you feel incredible.
For the guys. The key here is to dress well, but don't overdress. For instance, unless the dress code specifically says black tie, leave the tux in the closet. Instead, choose a pair of well-fitting trousers in a dark color and pair them with a beautiful shirt and tie that complement each other. Finish your look with stylish (and clean!) dress shoes and you'll be set.
For the girls.  For many of the ladies this is a dream date. Not only do you get to eat or drink something yummy in an elegant setting, but you'll get to wear your best clothes while doing it! The little black dress is perfect for this occasion. Choose your most beautiful shoes and accessorize with dramatic jewelry, then carry a scarf or shawl to complete the look and to save you from shivering if the restaurant is cold.
When it comes to choosing your best first date outfit it's important to remember just a few simple tips. Dress for the occasion, dress comfortably, and try your best to keep it simple. Once you've accomplished those things you're bound to have your best first date ever.